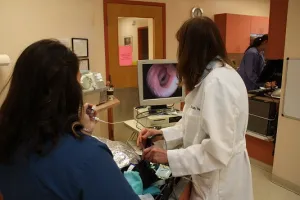 Ear flush under anesthesia.
Tech Amanda cleans a dog's teeth.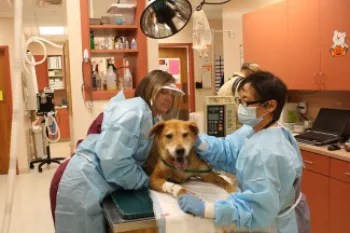 Dr. Harris and tech Jen V. administer chemo to a patient.
Dr. Curry examines tech Riva's dog, Milo.
Dr. Hanna administers subcutaneous fluids to tech Jen V.'s dog, Daisy.
Dr. Hanna and assistant Ramsey examine a patient.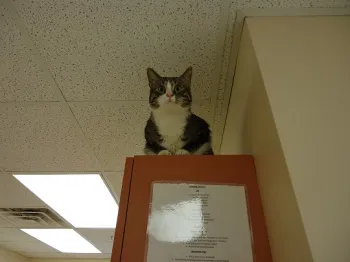 Gunner is keeping a watchful eye on everyone.
Benny is relaxing after a long day.